Organic production allows the production of differentiated and high-quality products because it uses sustainable farming methods and practices that respect the environment and biodiversity.
Because we believe that the future lies in the balance of ecosystems and the sustainable management of the environment and the landscape, Pepe Aromas is a company that produces organically, subjecting itself annually to demanding production standards that prioritise products obtained from natural raw materials and processes.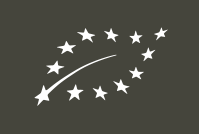 ORGANIC FARMING
The Organic Production Model is a system of farm management and food production that favours the preservation of natural resources, the promotion of biodiversity and responsible forms of cultivation that contribute to the maintenance of soil fertility and protect against erosion.
This certification requires annual audits of our farm to assess the farming practices used and procedures adopted, which must comply with official organic agriculture regulations.
This way, we contribute to generate differentiated products, with higher quality and nutritional value and in accordance with principles and rules that increase transparency and consumer confidence.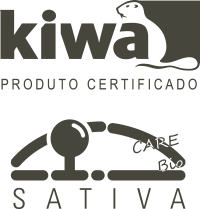 BIO COSMETICS
Our line of cosmetics is certified by the KIWA SATIVA CareBio referential, which certifies that our cosmetic, hygiene and beauty products are made with ingredients originating from organic farming.
Our products are free of toxic substances, not derived from petroleum or genetically modified. The production process is designed not to harm the environment and respect values of sustainability and social responsibility.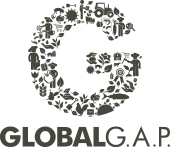 GLOBAL G.A.P.
The globalisation of markets has also led to increased consumer demands. As a guarantee of the quality of its production, Pepe Aromas felt the need to be a certified company within the Global G.A.P., a certification benchmark that "implies compliance with measures at the level of farm management, workers' health, safety and well-being, waste and pollutant management, the environment and conservation, complaint management, traceability, segregation, food safety and hygiene".   By Naturalfa
By Naturalfa



CLEAN & SAFE
The need to address the concerns with the control and prevention of the Covid 19 pandemic and the importance of generating confidence in all those who visit us led Tourism of Portugal to create the Clean&Safe seal that distinguishes tourist activities that meet the requirements of hygiene and cleanliness defined by the National Tourism Authority according to the guidelines of the Directorate-General of Health (Direção Geral da Saúde) to avoid the risk of infection and contamination of spaces caused by the new Coronavirus.  In such a manner, the aim is to ensure that all procedures for the safe operation of tourist activities are adopted.
To adhere to the Clean&Safe seal means, therefore, to assume this commitment and to reinforce confidence in all those who visit us.