We are passionate about the Alentejo… its calmness, its slowness, its silence, its colours, flavours, smells and genuine people!
This place and this time run in our veins. Thinking of you, we have prepared a set of unique and unforgettable experiences in detail to generate memories of long and happy days! In a setting that combines the biodiversity of the cork and holm oak forests with the exoticism of our prickly pear orchards, you will experience moments of absolute magic!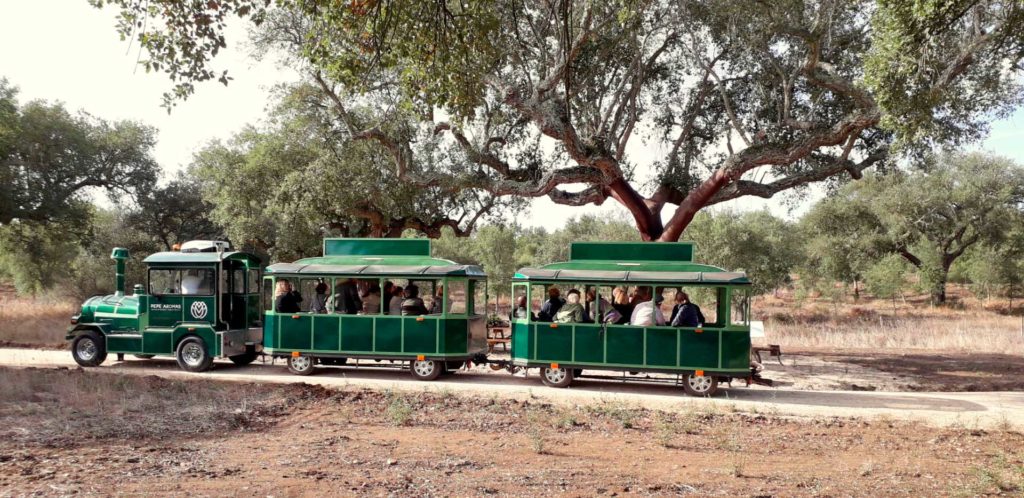 AGRICULTURAL TOURISM: FOLLOWING THE PACE OF NATURE
We have designed trails in the middle of the cork and holm oak forest (montado). They connect the two orchards of prickly pear cactuses, very rich in native fauna and flora, which can be discovered on foot, by bicycle or by train from "our" train station, that takes us back to the imaginary of the old stations in rural Alentejo from where we left and arrived full of dreams of other stops.
Among centenary cork oaks and holm oaks, we really get into a trail where the green of the vegetation mixes with the shades of the soil, revealing the original "montado" in all its splendour.
Here, silence is only interrupted by the shallow flight of a partridge or by the melodious song of the corn bunting. Next to the hill, the trail is enlivened by the farm animals that grow up in the open air and come to the edge of the dirt road to eat at your hand. We find the prickly pear cactuses waiting around for us, imposing themselves in the Alentejo plain and giving a touch of exoticism and uniqueness to the landscape. They invite us to take a walk through the orchard, which is worth visiting and enjoying.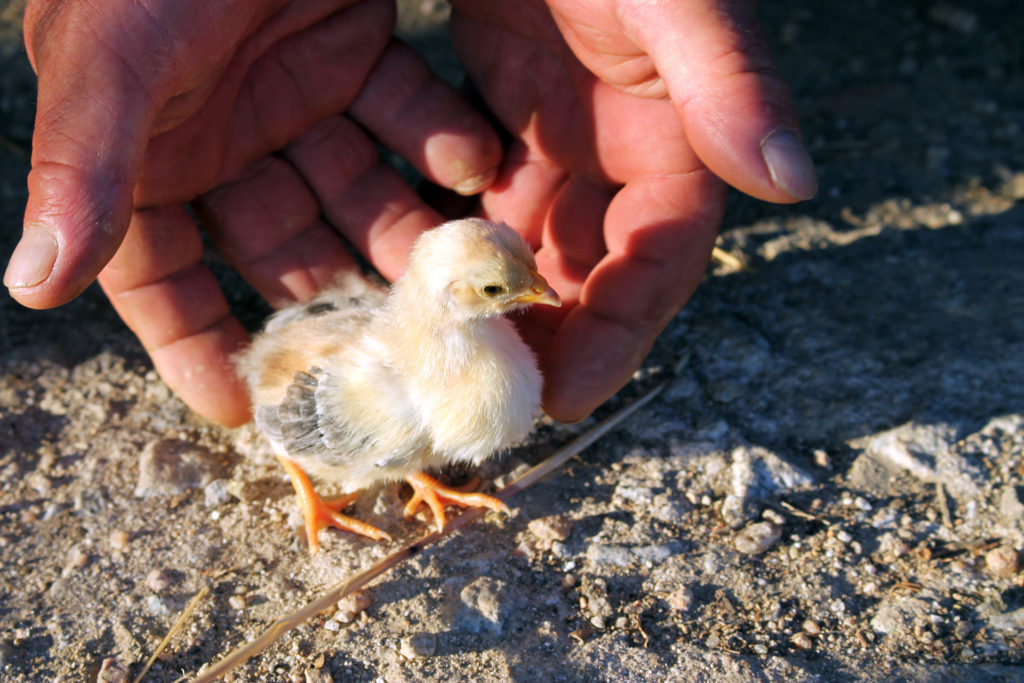 THE MAGIC OF THE TRAIN STATION
Aware of the importance of preserving an important architectural heritage and the need to reduce our ecological footprint, we have rehabilitated and re-qualified the train station that was in ruins in the middle of the estate. This is where we are based today and where we have installed our shop with organic products, produced by Pepe Aromas, and a thorough selection of local products of high quality and excellence.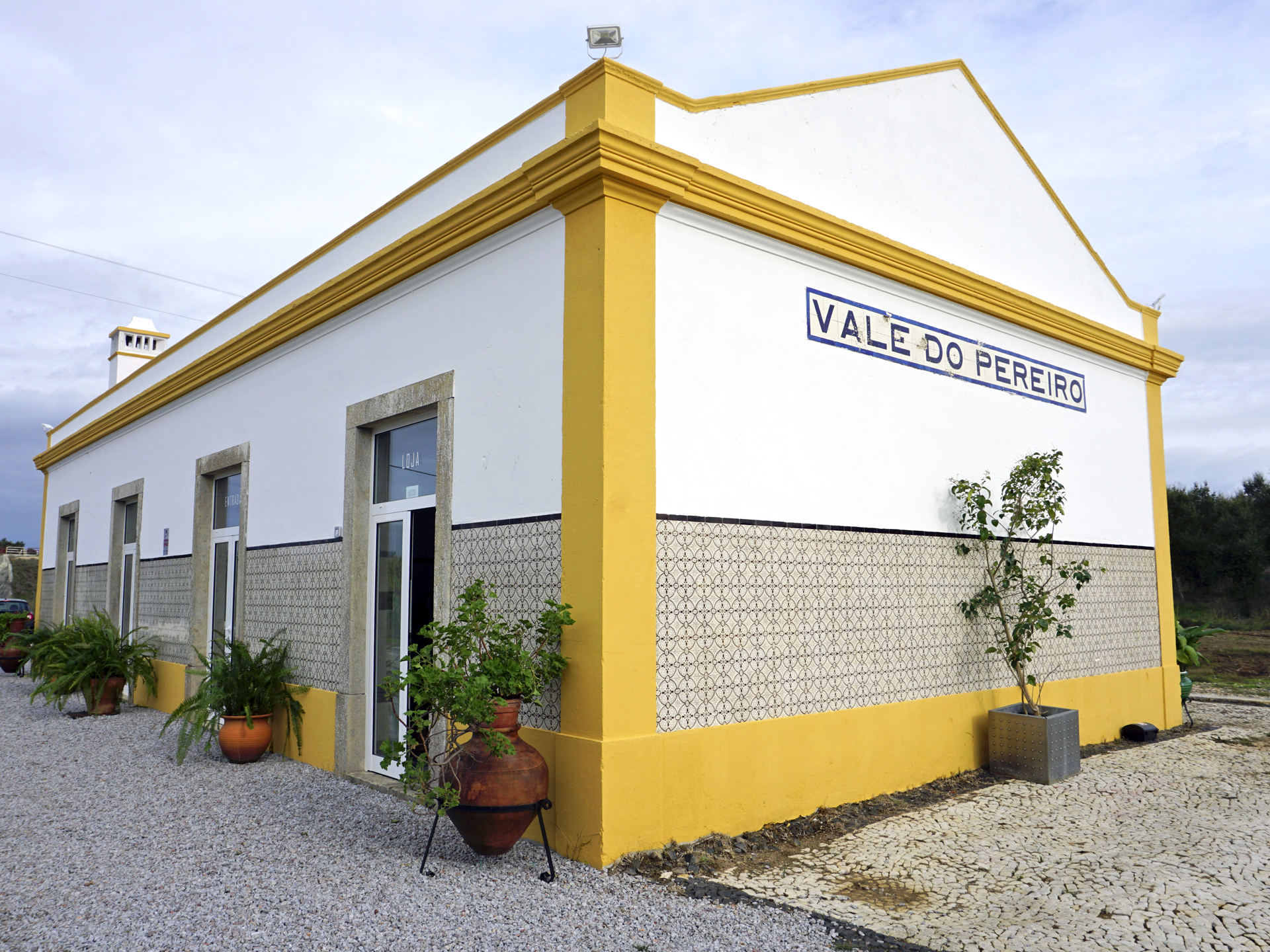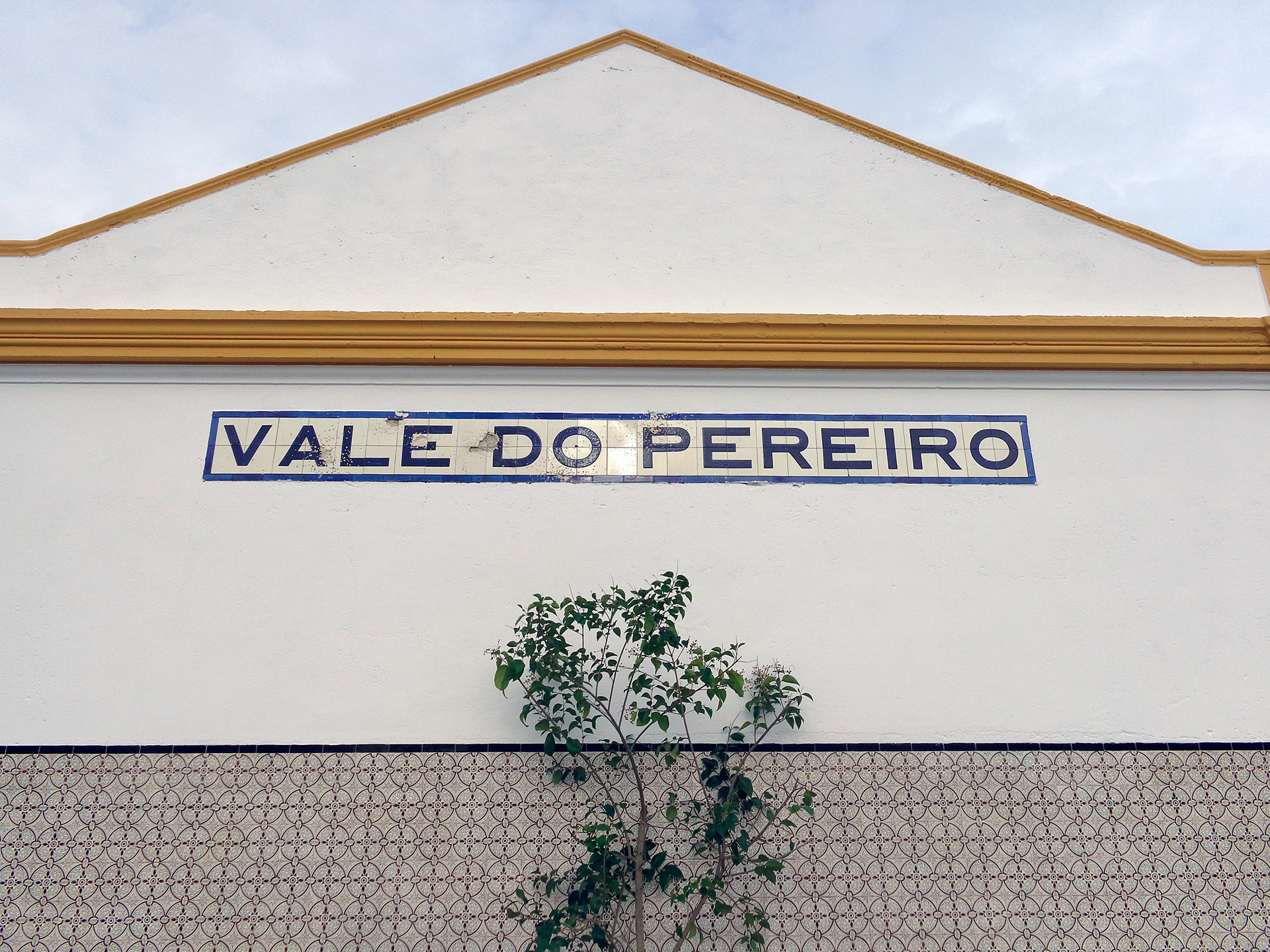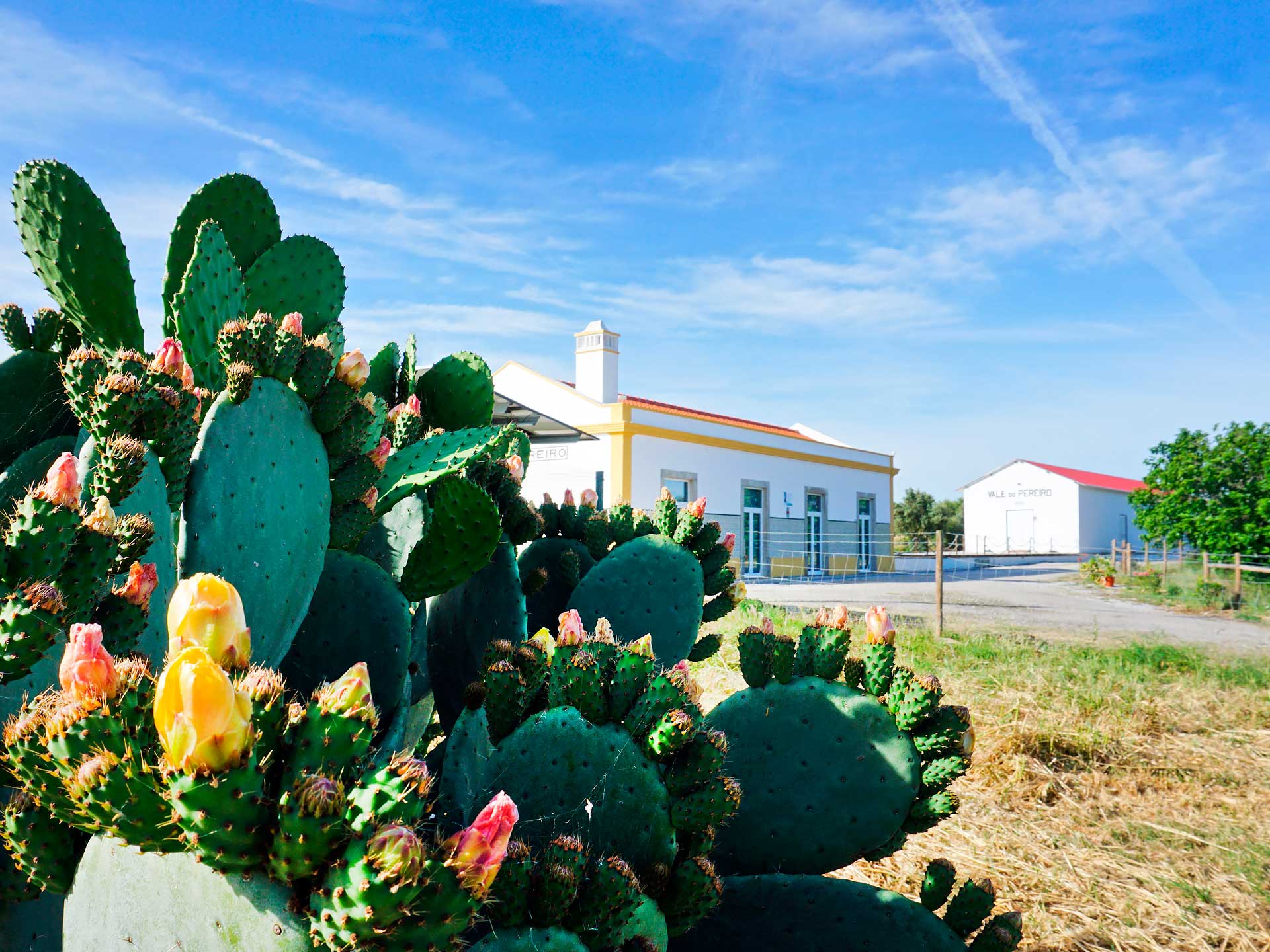 AUTHENTIC EXPERIENCES
Life must be made up of many good moments and many happy memories. Pepe Aromas wants to provide you with authentic and genuine experiences that you can take home and cherish forever. Travel with us to the world of handcrafted soap, taste the farm products in the shade of a young cork oak tree (a "chaparro") and reinvent flavours and recipes! Pick fruit with us under a starry sky, unveil the secrets of the "montado" and slowly rediscover the wonderful world of nature.