Besides the plains as far as the eye can see and the intense blue sky, the Alentejo is sprinkled with traditional olive groves, loaded with olives from which an oil that tastes like nature is extracted.
We take tender care of our centennial trees applying all our wisdom and patience because they all have a story to tell and expect affection and time from us.
In 2018, we converted the 33ha (81.5ac) of olive groves that were already in their pure state to organic and, every year, we extract a very fruity, soft and slightly spicy organic extra virgin olive oil that is a must at our table.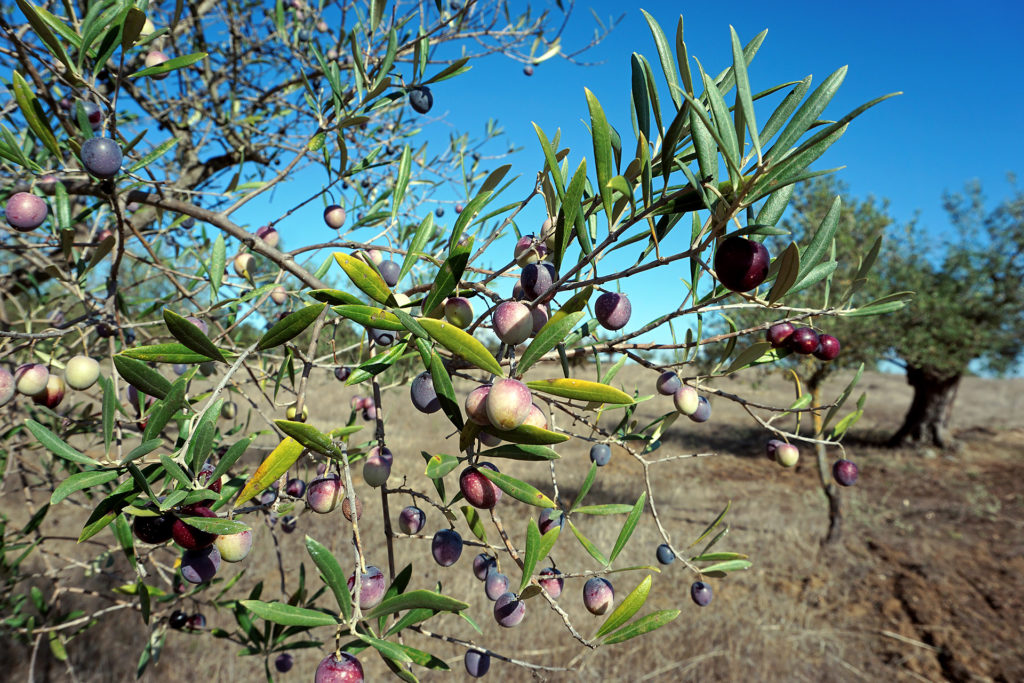 We anxiously await the olive harvest days, when the cold of winter makes us guess that Christmas is coming, the fireplace is lit and bread can once again have new olive oil on it.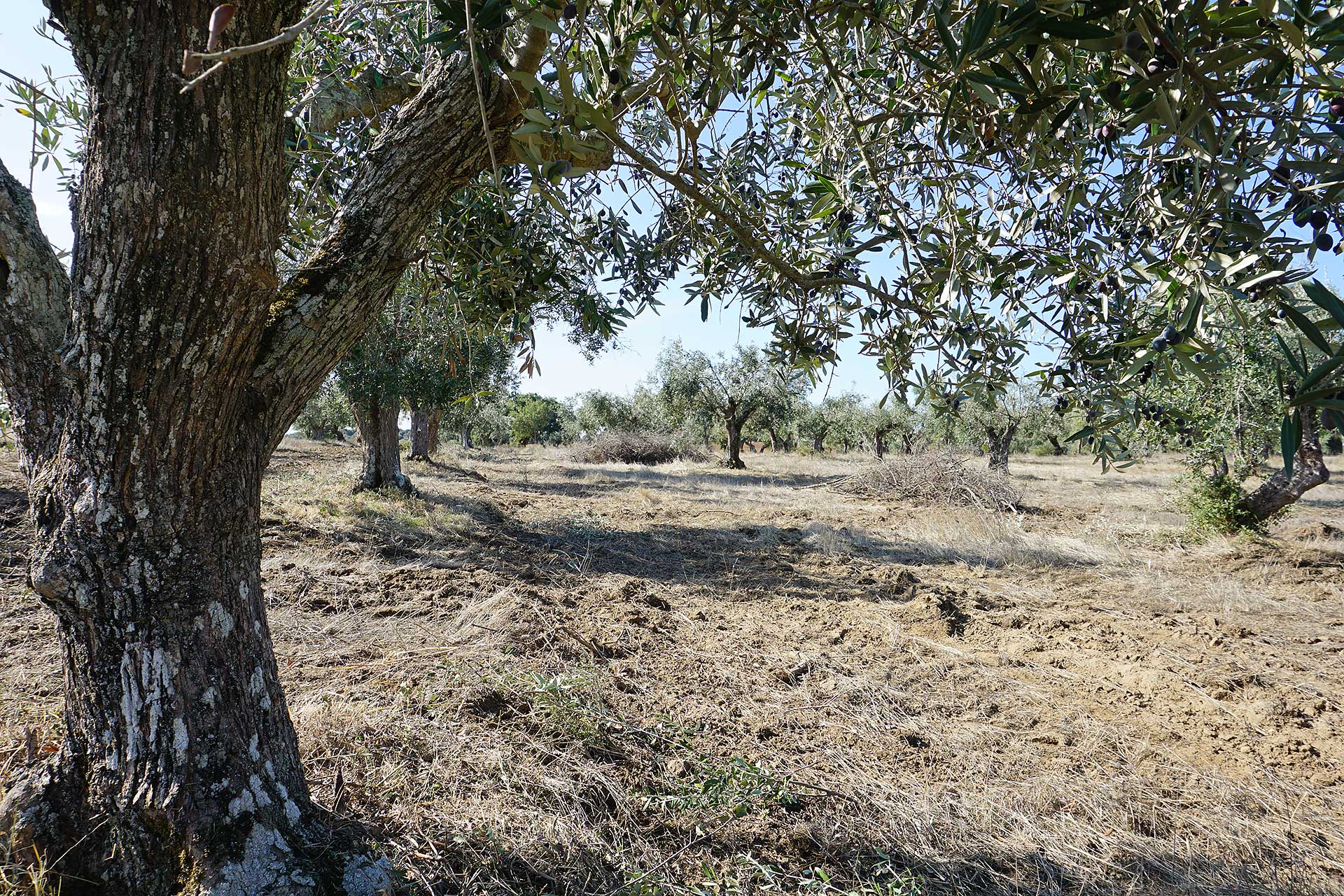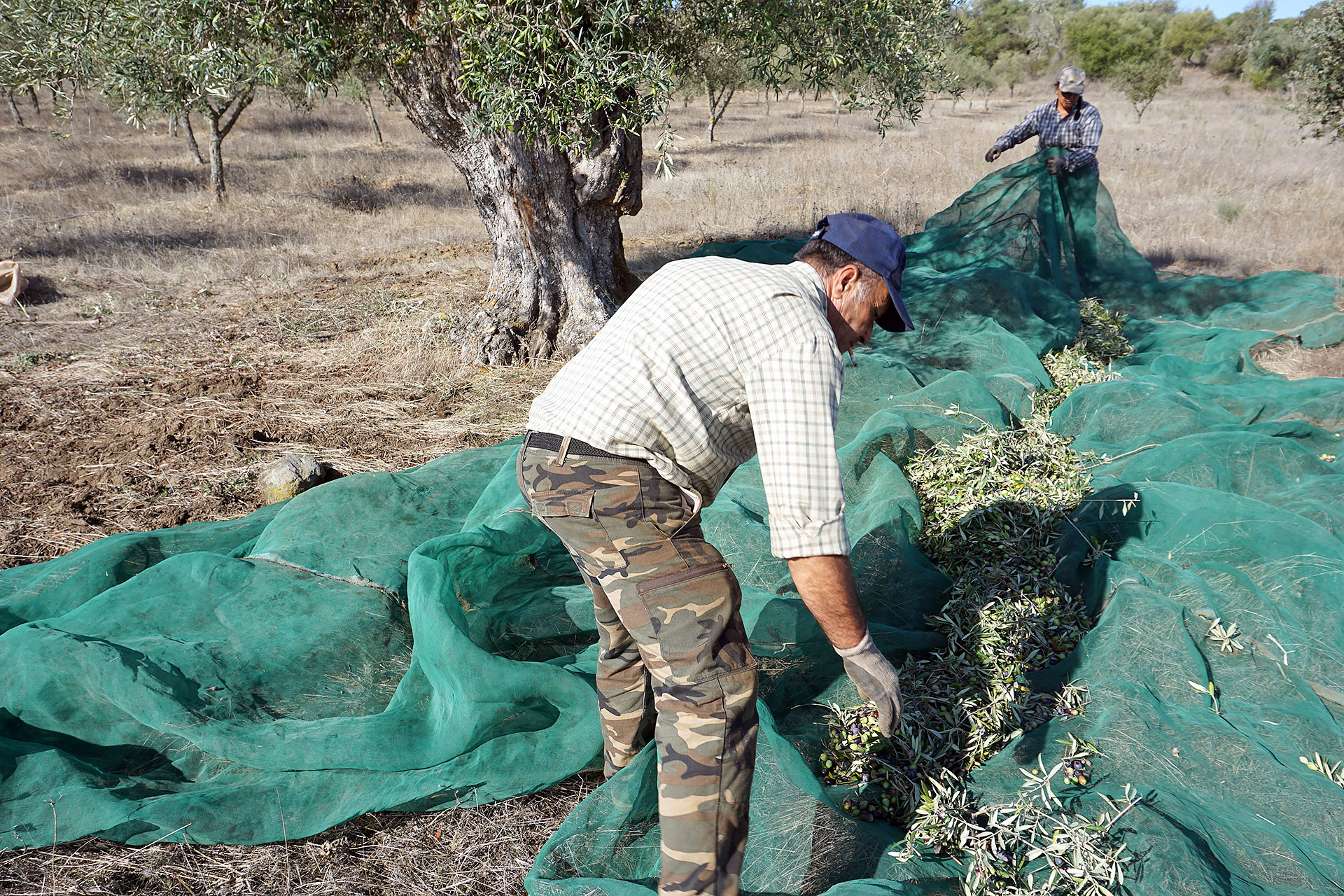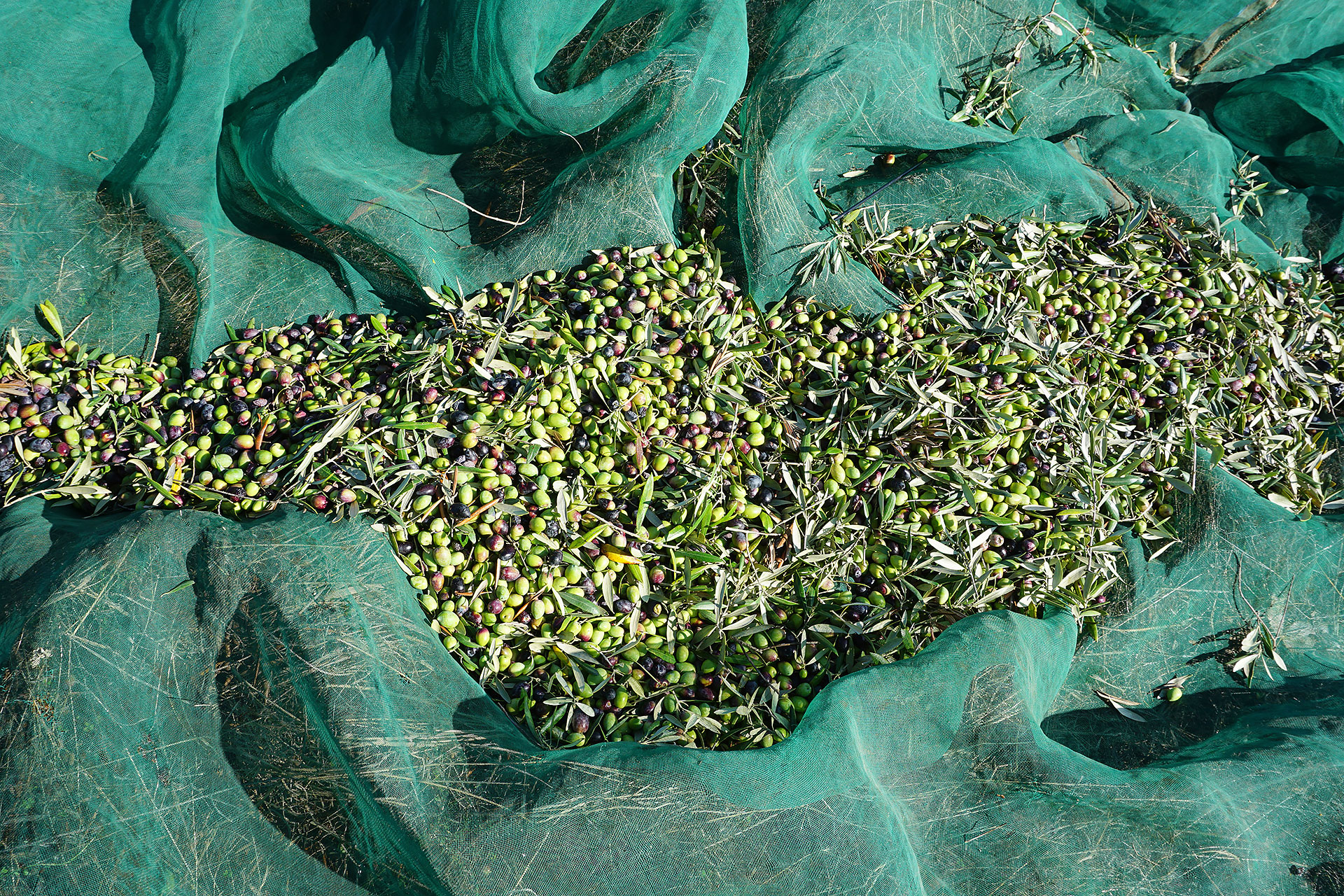 IN THE ALENTEJO, OLIVE OIL
"GOES WELL WITH EVERYTHING"
It seasons the most exquisite dishes, but is also used with the most humble "açorda" (bread crumbs soup) and on a piece of bread toasted by the fire in the chimney. The olive oil produced at Pepe Aromas is an exclusive olive oil, made from the Galega or Arbequina variety, rich in antioxidants and liposoluble vitamins, which makes it the perfect food for the whole family and fills your home with aroma and flavour.