OUR "MONTADO" FILLS US WITH PRIDE
Probably because many of these trees were planted by Grandpa Pepe and continued to be pampered and cared for by Father Jacinto.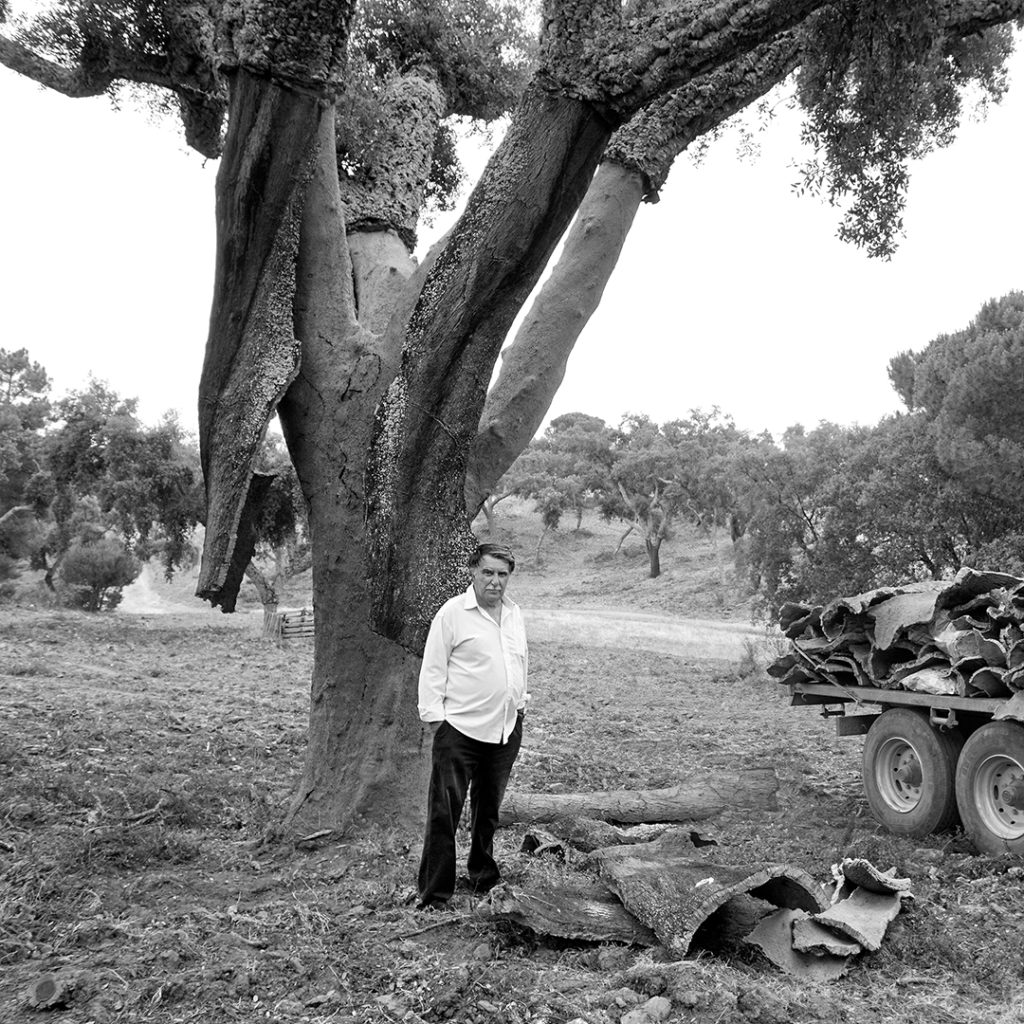 Our "montado" has century-old cork oaks and holm oaks which rise from the heights of their age and wisdom to whisper stories of times when there was time for everything!
These 400ha (988ac) of "montado", divided by several estates, are very rich forest ecosystems where countless species of fauna and flora inhabit, enchanting those who visit us and have the privilege of being deeply immersed in places where silence is only interrupted by the majestic flight of the eagle and the smells of cistus, rosemary and broom harmonise in a palette of intoxicating aromas.
The harvesting of cork is the highlight of each year when, early in the morning with surgical precision, men equipped with a simple axe remove the cork from the cork oak, whose bark regenerates after each harvesting, transforming this ancient extraction process into a fascinating ritual!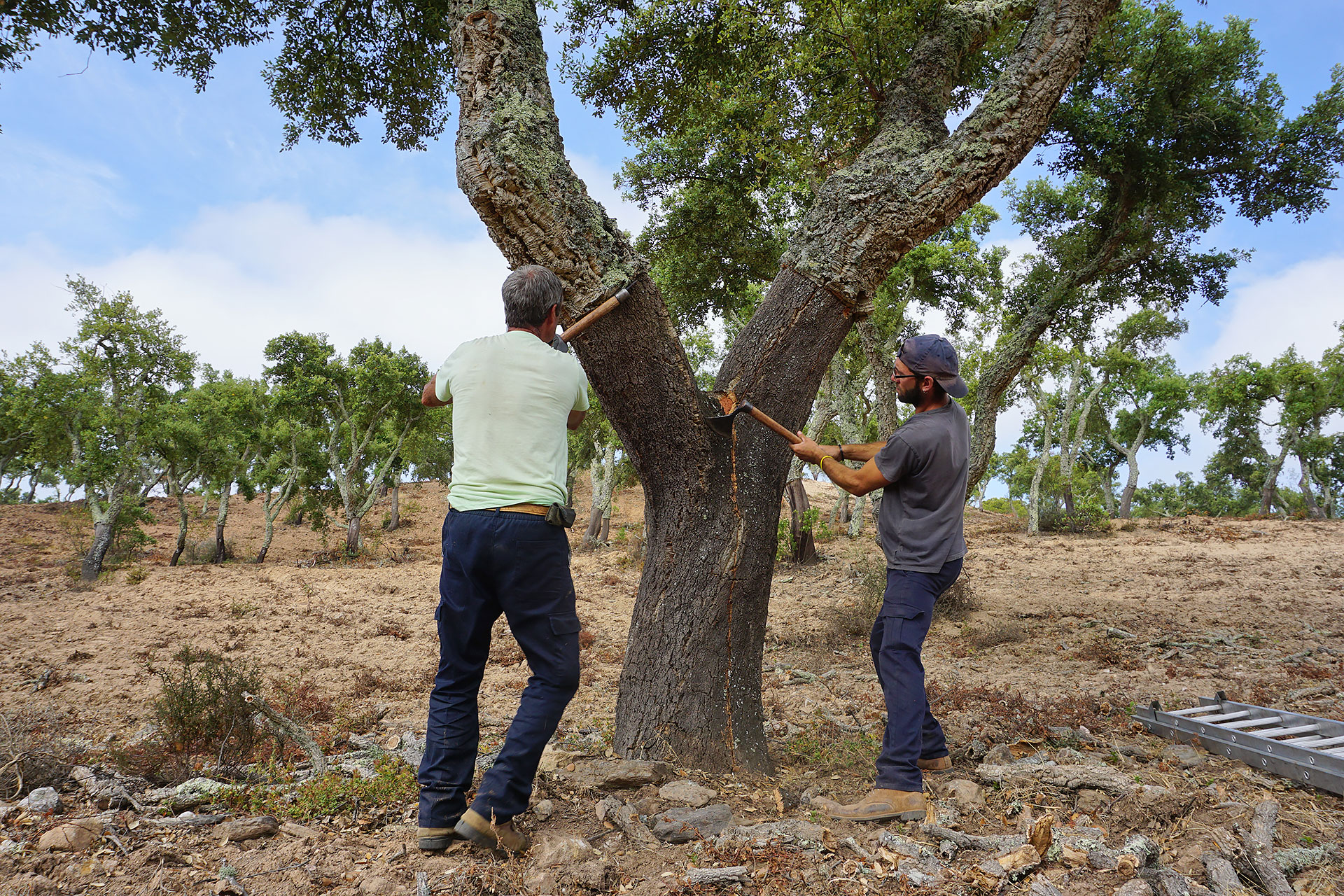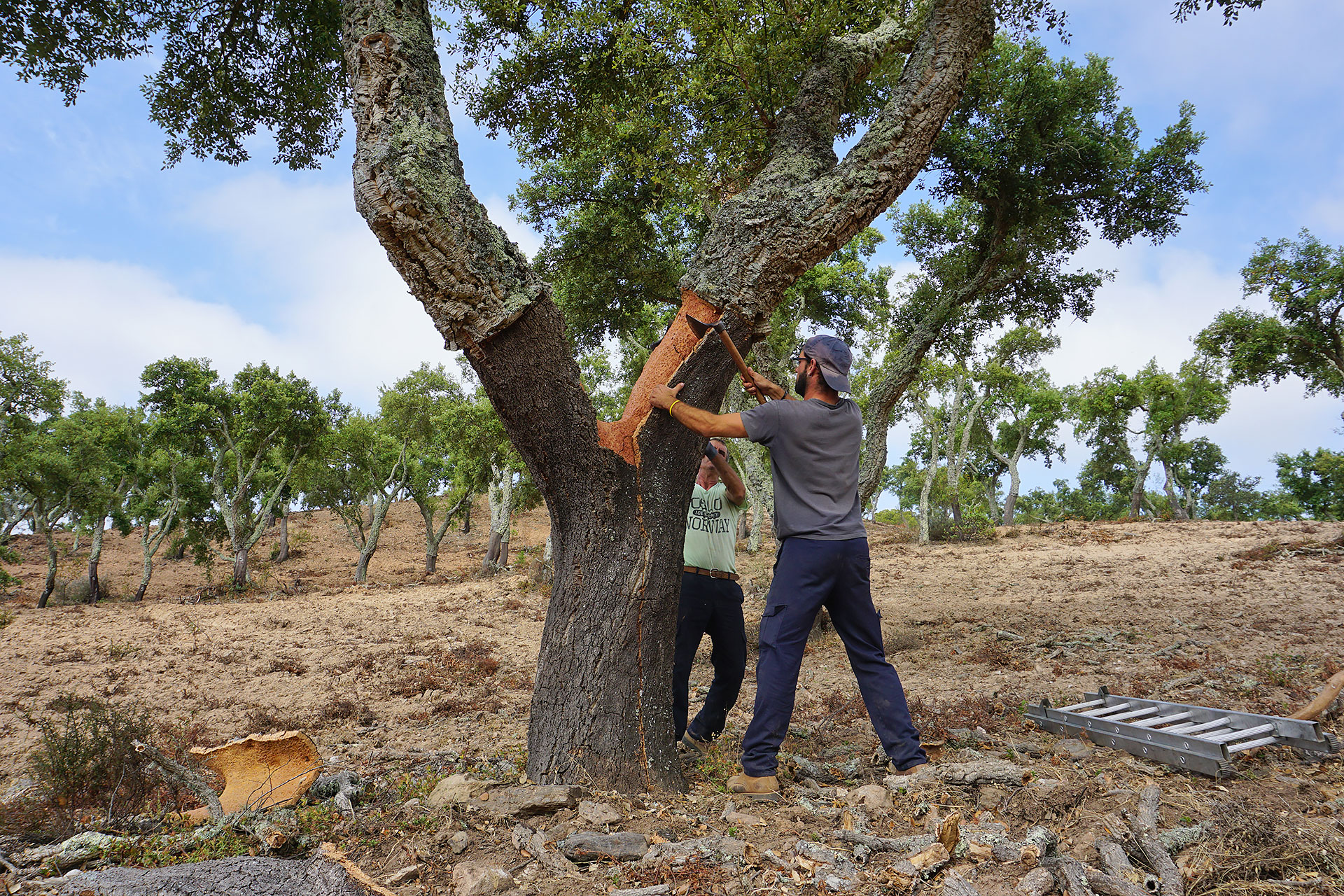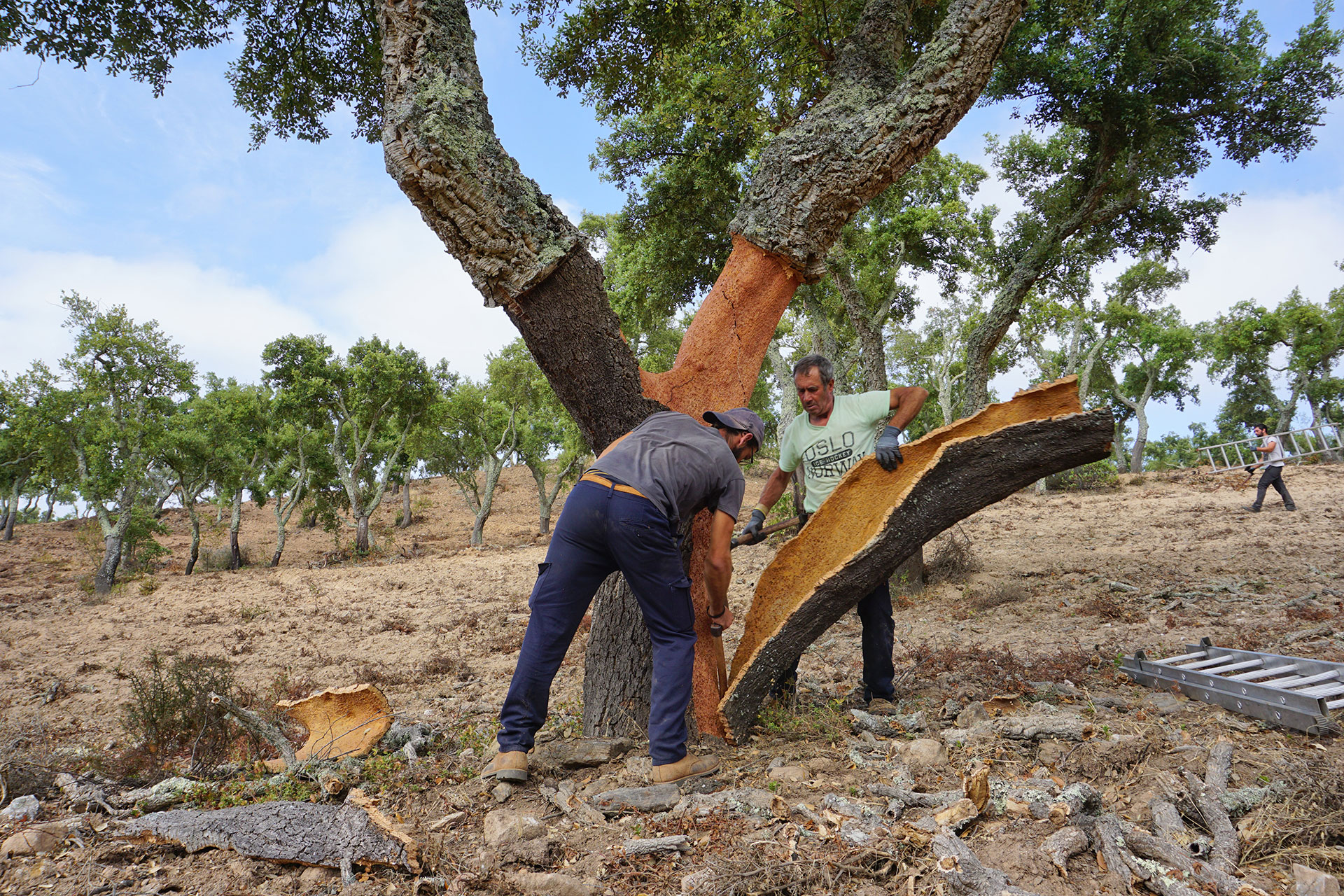 CORK, ONE OF NATURE'S MOST INTRIGUING PRODUCTS
100% natural, 100% reusable and 100% recyclable, it is the "Alentejo gold" with which the best wines in the world are sealed!